Chapter 4: The 13 Injured: Army, Raytheon, 60 Rioter, Giffords Staff, Social Worker, Teacher, & More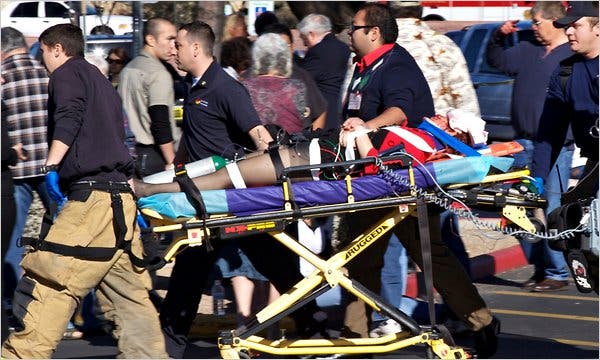 THE 13 INJURED: WHO ARE THESE PEOPLE?
Among the injured are: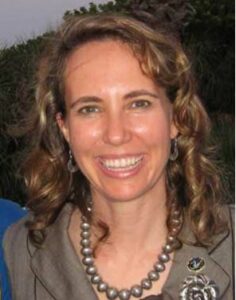 Representative Gabrielle Giffords, at the time of the shooting was 40 years old. She was a democratic member of the United States House of Representatives. She represented Arizona's 8th congressional district from 2007 until her resignation on January 25, 2012. She was shot (1) time in the head and survived. In a later section, I will discuss who Gabrielle Giffords is and her life. I will also provide evidence suggesting the Gabrielle we knew prior to the shooting is not the Gabrielle we see today and that the original Giffords has been replaced by a body double.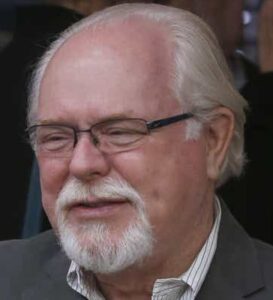 Ronald S. Barber, 65, was Rep. Giffords Tucson District Director at the time of shooting. Barber ran the Arizona Division of Developmental Disabilities. Barber, after the shooting was elected to Congress, in a special election, and replaced Gabrielle Giffords following her resignation. Barber was shot (2) times in the leg and face area.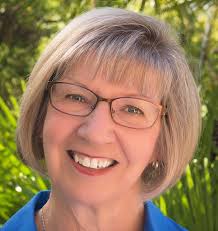 Pamela K. Simon, age 63, was a former teacher and staffer for Gabrielle Giffords as the community outreach coordinator. She was shot (2) times in the wrist and chest. The bullet lodged in her thigh is said to still remain there today. She calls it an "internal souvenir." For approximately two decades, Simon taught at Tortolita Middle School and Mountain View High School in the Marana Unified School District.
Loughner went to Tortolita Middle school when Simon taught. Simon, however claims that their paths had never crossed. In CBS news interview with Katie Couric, Simon makes the following statement about Jared Lee Loughner, "I also was very honored to have a visit from the President and the First Lady in the hospital room. And we spent a few minutes talking about something that every teacher knows. That very early on you see the kids that are separated from other kids and clearly are showing social behavior problems and mental health problems. We need to do a better job as a nation of identifying these kids and getting them help. I have no malice towards this young man at all, I only have sadness that we as a society were not able to help him" (2011, CBS).
Simon's first visitor in the hospital was Richard Carmona, former Surgeon General in Arizona. In a later section, I will provide discuss Carmona and his shady dealings with global companies and evidence of how Carmona could have helped stage this event and set up Loughner to take the fall as a patsy.

Bill Badger, 74, was a retired Army Colonel. He was shot one (1) time and the bullet allegedly grazed the back of head. Badger was also one of the five super-heroes that emerged after the shooting for tackling Jared Lee Loughner on the scene. However, in a later section, I will discuss how Bill Badger and others, who emerged as mainstream super-heroes could not get their stories straight. Badger died of pneumonia in 2015. Badger was from South Dakota before joining the National Guard as a high school junior and became an Army pilot for 37 years. He and his wife, Sallie moved to Arizona in 1985 when Bill Badger established that Western Army Aviation Training Site in Marana, just outside of Tucson. Following the shooting, the couple spent three years pushing for stricter gun laws. According to the Los Angeles Times, "We wanted desperately to have background checks on every gun that was sold," Sallie Badger said. "And Bill just made that his mission."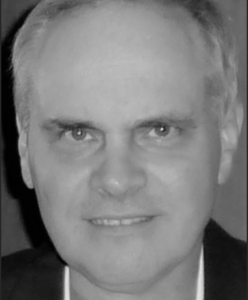 Kenneth Dorushka, Age 63, shot (1) time in arm. Dorushka shielded his wife from the shooting. He and his wife are supporters of gun regulations. Many of the victims, including the Dorushka's traveled to Washington, in November to support the Fix Gun Checks Act of 2011, which would toughen National Instant Criminal Background checks on people looking to buy guns. They are quoted in an article published by the AZ Central on Jan. 7, 2012, "The more I know about how easy it is for the wrong people to get guns, the more troubled I am," Dorushka said. "When I see people with guns strapped on at a family restaurant and stores and things like that, the first thought that comes to my mind is, 'Were they checked out before strapping those guns on?'"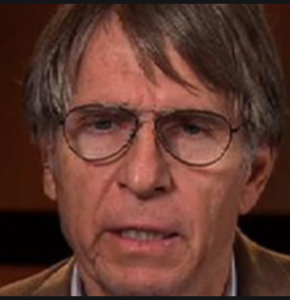 James (Eric) E. Fuller, Vietnam War veteran, Age 63, shot (2) times. Once in the back and leg. According to AZ Central news article published a week after the shooting, "Fuller was arrested at a Town Hall meeting when he threatened a Tea Party spokesman during a taping of ABC's an 'American Conversation Continued.' He yelled, "YOU'RE DEAD" during the taping to Trent Humphries- AZ Tea Party. J. Eric Fuller was arrested and then ordered to undergo a mental health evaluation. He then apologized for his comments later.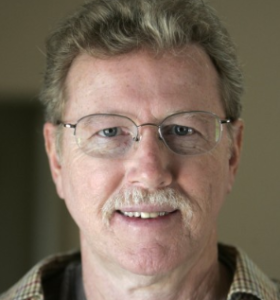 Randy W. Gardner, age 60, was a former mental health therapist for thirty years. He was shot (1) time in the foot. This was Gardner's second brush with death. Gardner was a liberal 60's/70's hippie rioter, who was heavily involved in protesting against the Vietnam War at Ken State University. AZ Central reports , "It was only much later, as he lay on the ground with a bullet wound in the right foot that his mind hurtled back: May 4, 1970. Kent State University."
"Here I am again," he thought, "dodging bullets." "As a sophomore at Kent State, Gardner had joined a group of students protesting the Vietnam War, when members of the Ohio National Guard suddenly opened fire. He sprinted toward a field and "hit the ground" to avoid the bullets. Later, he discovered four of his classmates were killed, including a girl from his English class. More than four decades later, his political inclinations would once again throw him into a landmark national tragedy."
The following interview was republished from Kent State University Library Archives. This is Gardner's recollection of the Kent State Shootings & his role in being an "outside agitator." In 2011, he was again shot at during the Tucson Safeway shooting, admitting his political inclinations made him a target in AZ Central. You can hear the full interview here…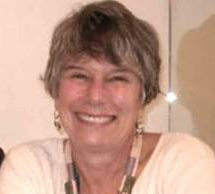 Susan A. Hileman, at the time of the shooting was a blogger, and friend of Christina Taylor Green and her family. Hileman brought 9 year-old Christina Green to the 'Congresswoman on the Corner' event that morning. At the time she was 58. She was allegedly shot (3) times: torso, legs. Christina was killed. Hileman and Roxanna Green (mother) had been friends since she moved into the neighborhood in 2007, just three years prior to the shooting. Following the shooting, Hileman discussed how the 9/11 girl wanted to change America through her 9-year-old political views. Hileman also has a blog called Ashleigh Burroughs Blogspot. Hileman is a 1973 Human Ecology Cornell University graduate. Congresswoman Gabrielle Giffords was also a graduate of Cornell in 1997. Hileman spent her life in social work. While at Cornell, Hileman participated in many different experiments including disassociation experiments. I will discuss more about Susan Hileman and her role in the Tucson shooting throughout the book.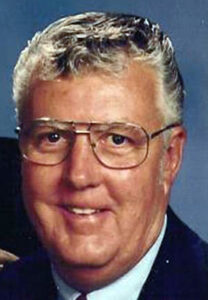 George S. Morris, was age 76 at the time of the shooting. He was the husband of Dorothy Morris, who died during the shooting. He was shot (2) times in the leg and back chest.

Mary C. Reed, was age 52, at the time of the shooting. She was shot (3) times: back and both arms, while she was allegedly trying to shield her daughter, Emma McMahon, from being shot. Mary Reed, and her family went on national television with Anderson Cooper to tell their recollection of what happened at the Safeway shooting. The entire interview was very strange. Each member of the family acted as if they were actors, rather than husband, wife, son, and daughter behaviors. Emma, the daughter, told Anderson Cooper she called 911 and then went back to apply pressure to her mother's wounds while waiting on paramedics. However, in 911 call actually tells a different story. Emma, while talking to dispatch does not even mention that her mom was shot at all and claims she is "hiding in the back of Walgreens so she feels a little more safer." Mary, could not get her story straight when talking to Cooper and appears to have lost her script as what to say. Listen to the interview and 911 call here.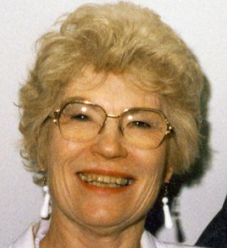 Mavanell Stoddart, was a retiree and church volunteer, she was age 75 at the time of the shooting. She was shot (3) times in the leg. Her husband, Dorwan Stoddart was murdered at the event.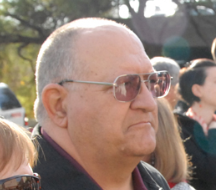 James L. Tucker, at the time of the shooting was an environmental-health and -safety fire inspector at Raytheon Missile Systems in Tucson. He was also the Safety Inspector Instructor at Fire Academy. He was age 58 and was shot (2) times; once in the right leg and once in the shoulder. Following the shooting, EasyReaderNews.com published an article quoting Tucker on his feelings over the shooting. He stated, "I really believe the only thing we have control over is our thoughts," Tucker reflects. "What we listen to, what we watch, what we read. It's all input that goes into our mind. And out of these thoughts we verbalize, and from the things we verbalize come our actions. By repeated actions we form habits that in turn form our character. So we're pretty much a result of what we were five years ago in our thoughts. My wife and I choose to be uplifting people. If we see something not good, we try to make it good. If we see something good, we try to make it better. The shooter took a different path." Tucker also has a connection to the Tucson Fire Department.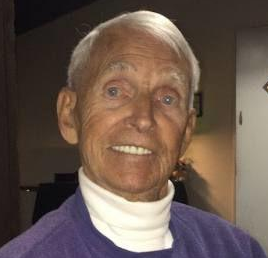 Kenneth L. Veeder, Sr., was a Vietnam Vet in the Airborne Infantry division of the Army. He was 75 years of age. He was shot (1) time in leg. "I heard pop, pop, pop and I thought, son of a bitch," Veeder said, in an interview. According to the Tucson News, Veeder grabbed the gun. Witness Patricia Maisch told him not to shoot Loughner. He put the gun under his foot until law enforcement arrived. "I was in combat reaction," he told detectives.